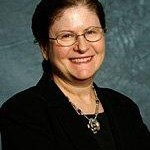 Cindy Williams is a Principal Research Scientist of the Security Studies Program at the Massachusetts Institute of Technology. Her work includes an examination of the processes by which the U.S. government plans for and allocates resources among the activities and programs related to national security and international affairs and an examination of the transition to all-volunteer forces in the militaries of European countries.
Previously, Dr. Williams was an Assistant Director of the Congressional Budget Office, where she led the National Security Division in studies of budgetary and policy choices related to defense and international security. She has served as a director and in other capacities at the MITRE Corporation in Bedford, Massachusetts; as a member of the Senior Executive Service in the Office of the Secretary of Defense at the Pentagon; and as a mathematician at RAND in Santa Monica, California.
Dr. Williams holds a Ph.D. in mathematics from the University of California, Irvine. She is co-author, with Gordon Adams, of Buying National Security: How America Plans and Pays for its Global Role and Safety at Home (Routledge 2010). She is the editor of two books: Holding the Line: U.S. Defense Alternatives for the Early 21st Century (MIT Press 2001) and Filling the Ranks: Transforming the U.S. Military Personnel System (MIT Press, 2004), and the co-editor, with Curtis L. Gilroy, of Service to Country: Personnel Policy and the Transformation of Western Militaries (MIT Press 2006). She is a member of the board and an elected fellow of the National Academy of Public Administration and a former member of the Naval Studies Board of the National Academies. She is a member of the Council on Foreign Relations and of the International Institute of Strategic Studies. She serves on the editorial board of International Security and the advisory board of the Scowcroft Institute of International Affairs at the Bush School of Government and Public Service of Texas A&M University, and is on the advisory committee of Women in International Security (WIIS).