Dr. Timothy D. Hoyt has been a Professor of Strategy and Policy at the US Naval War College since 2002. He lectures and teaches there on a range of topics including strategy, terrorism, insurgency, warfare in the maritime domain, weapons of mass destruction, and contemporary conflict, and also teaches an elective course on South Asian security.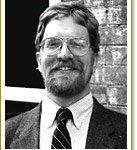 Dr. Hoyt received his Ph.D. in International Relations and Strategic Studies from Johns Hopkins University's School of Advanced International Studies in 1997. From 1998-2002 he taught graduate courses on security in the developing world, South Asian security, technology and international security, and military strategy at Georgetown University's School of Foreign Service. In October 2003, he testified before two subcommittees of the House Committee on International Relations regarding terrorism in South and Southwest Asia. In addition to teaching at the Naval War College, Dr. Hoyt has worked for the U.S. Army, for the Library of Congress' Congressional Research Service, and served as a lecturer or consultant at other U.S. military schools and government agencies. His recent publications include chapters and articles on the war on terrorism in South Asia, security and conflict in the developing world, the limits of military force in the global war on terrorism, the impact of culture on Iraqi military performance, the evolution of multi-generational terrorist organizations, Pakistani nuclear doctrine and strategic thought, the impact of nuclear weapons on recent crises in South Asia, case studies of the Irish Republican Army and its use of political violence, a multinational review of the Mumbai terrorist attack and its strategic impact, and the role of maritime cooperation in US-Indian relations.
He was recently named co-chair of the Naval War College's Indian Ocean Regional Studies Group, and is a participant in Track II discussions with both India and Pakistan. Dr. Hoyt is the author of Military Industries and Regional Power (Routledge 2007), examining the role of military industry in the national security policies of India, Israel, and Iraq, as well as over 40 book chapters and articles. He is beginning work on American Military Strategy in the 21st Century (Polity Press, tentative publication 2011) and a history of the Irish Republican Army from 1909-2009.