Michael J. Glennon is Professor of International Law at the Fletcher School of Law and Diplomacy, Tufts University, in Medford, Massachusetts. Prior to going into teaching, he was Legal Counsel to the Senate Foreign Relations Committee (1977-1980) and Assistant Counsel in the Office of the Legislative Counsel of the United States Senate (1973-1977).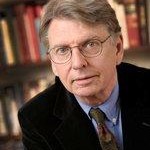 In 1998 he was Distinguished Professor of International and Constitutional Law, Vytautus Magnus University School of Law, Kaunas, Lithuania. During the 2001-2002 academic year he was a Fellow at the Woodrow Wilson International Center for Scholars in Washington, DC. In 2005 he was Thomas Hawkins Johnson Visiting Scholar at the United States Military Academy, West Point. In 2006 he was Director of Studies at the Hague Academy of International Law. He has been professor invité at the University of Paris II (Panthéon-Assas) since 2006.
Professor Glennon has served as a consultant to various congressional committees, the U.S. State Department, and the International Atomic Energy Agency. He is a member of the American Law Institute and the Council on Foreign Relations. Professor Glennon is the author of numerous articles on constitutional and international law as well as several books. These include Limits of Law, Prerogatives of Power: Interventionism after Kosovo (Palgrave: 2001); United States Foreign Relations and National Security Law, 3rd ed. (with Thomas M. Franck and Sean Murphy; West Publishing Company: 2008); When No Majority Rules, (Congressional Quarterly Press (1992); Constitutional Diplomacy (Princeton University Press: 1990); and Foreign Affairs and the U.S. Constitution (co-edited with Louis Henkin and William D. Rogers; Transnational Publishers: 1990). He served on the Board of Editors of the American Journal of International Law from 1986 to 1999.
Professor Glennon has testified before the International Court of Justice and numerous congressional committees. A frequent commentator on public affairs, he has spoken widely within the United States and abroad and appeared on Nightline, the Today Show, NPR's All Things Considered and other national news programs. His op-ed pieces have appeared in the New York Times, Washington Post, Los Angeles Times, International Herald-Tribune, Financial Times, and Frankfurt Allgemeine Zeitung.